CLOSED FOR THE SEASON. COME VISIT US April 13, 2024!
VIEW HOURS >>
Start Your Adventure!
Contact Us
Stop by for the ultimate in fun and recreation for the entire family. It's an experience not to be missed! And as always, give us a call with any questions. We're here to help.
Wheel Fun Rentals
Eagle Creek Outfitters
7602 Walnut Point Road
Indianapolis, Indiana 46254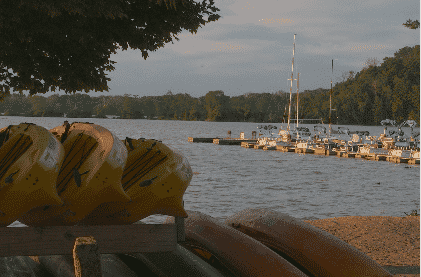 Hours of Operation
---
Last rental is one (1) hour prior to close. Minimum rental duration is one (1) hour
Must be over 55 °F to open for rentals. Closures/delays when strong winds, rain, or lightning are present.
Delayed opening when official Eagle Creek Park Events are scheduled. All dates & times are subject to change
Call ahead to ensure rental facility is open: (317) 327-7130

Please check our Facebook, Twitter and Instagram accounts for up-to-date info or closure information.
Hours

Oct 23, 2023 - Apr 12, 2024

Closed for the Season: Come visit us April 13, 2024!

Hours

Apr 13 - May 10

Fri: 12pm – 7pm
Sat, Sun & Holidays: 10am – 7pm

Hours

May 11 - May 24

Mon – Fri:  12pm – 7:30pm
Sat, Sun & Holidays: 10am – 7:30pm

Hours

May 25 - Jul 28

Mon – Fri:  9am – 8pm
Sat, Sun & Holidays: 8am – 8pm

Hours

Jul 29 - Aug 18

Mon – Fri: 10am – 8pm
Sat, Sun & Holidays: 9am – 8pm

Hours

Aug 19 - Aug 25

Mon – Fri: 12pm – 8pm
Sat: 11am – 8pm
Sun & Holidays: 9am – 8pm

Hours

Aug 26 - Sep 22

Mon – Fri: 12pm – 7pm
Sat, Sun & Holidays: 10am – 7pm

Hours

Sep 23 - Sep 29

Fri: 12pm – 7pm
Sat, Sun & Holidays: 10am – 7pm

Hours

Sep 30 - Oct 20

Fri: 12pm – 6pm
Sat, Sun & Holidays: 10am – 6pm
We're always looking for passionate, hard-working staff. Apply using our online application or send your resume to: ecreservations@gmail.com