CLOSED FOR THE SEASON. COME VISIT US March 25, 2023!
VIEW HOURS >>
Register now for the 9th Annual Iron Eagle Paddle & Run Fundraiser on Saturday, July 23, 2022 at Eagle Creek Park's Beach!  This adventure race benefits the Eagle Creek Foundation with 100% of the proceeds going to the betterment of Eagle Creek Park. The race is open to all ages. Solo and 2 or 3-person teams are all welcome! 3-person teams are not eligible for prizes.
THE RACE

2.5-mile trail run followed by 1.5-mile paddle followed by another 2.5-mile trail run followed by a post-race party at the Earth Discovery Center.

DATE & TIME

July 23, 20226:30am-7:30am boat drop-off, check-in/registration, & packet pick-up at the marina. Race starts at 8am sharp at the swimming beach.

COST Remember folks, this is a fundraiser for Eagle Creek Park Foundation!
$50 before May 2nd

$60 before July 5th

$70 before July 22nd

$80 day of race

Boat rental is NOT included in registration fee. You may bring your own kayak, or rent one of ours by clicking the red reserve button on the right.
All Eagle Creek Park Foundation members receive $10 off race entry.
For more information Email ecpf@eaglecreekpark.org or visit eaglecreekpark.org to become a Foundation member.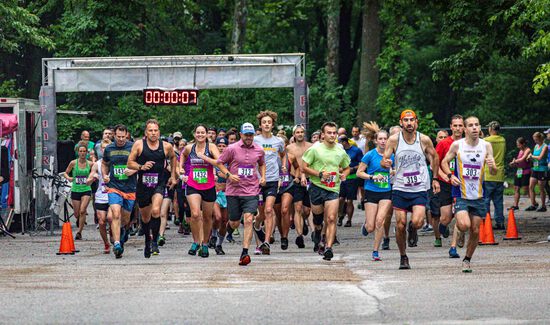 Included with this
Self-Guided Tour
---
Your Choice of Watercraft
LifeJacket
Paddle
Gear up for the trip
Recommended Products