Start Your Adventure!
Schools, Camps & Clubs
Wheel Fun Rentals is the perfect place for a field trip! We offer something for all ages and abilities. Our focus is to foster an appreciation for nature, physical activity, and teamwork with a variety of fun biking activities!
Host your next field trip, summer camp outing, or club gathering with Wheel Fun Rentals! We offer a variety of activities that are not only fun, but also engaging. Our group activities are the perfect opportunity for kids to learn important skills like teamwork, cooperation, relationship building, problem solving, and communication. Give us a call today to make your reservation.
Give us a call today! (317) 730-2290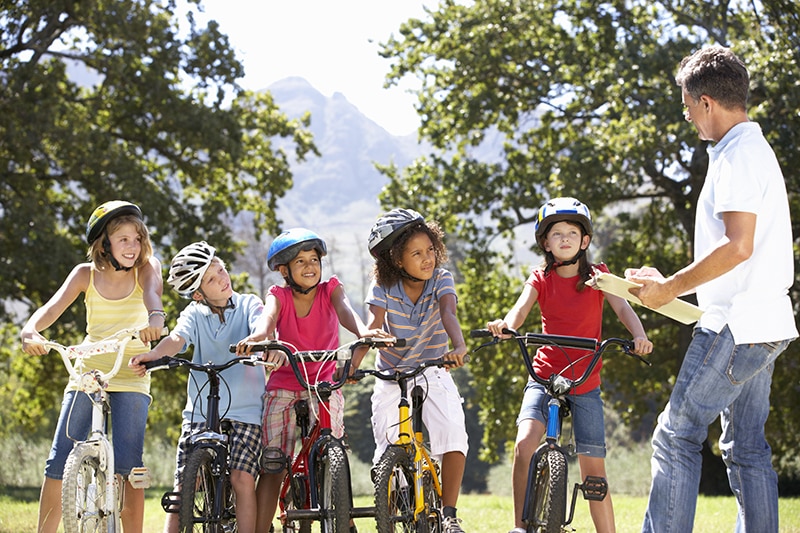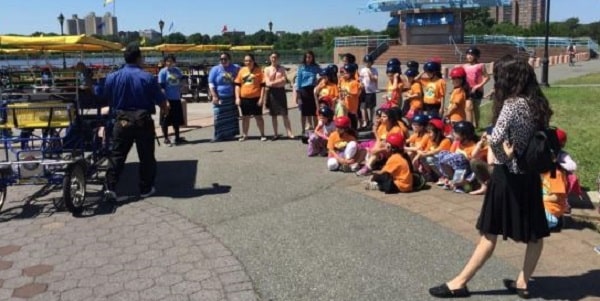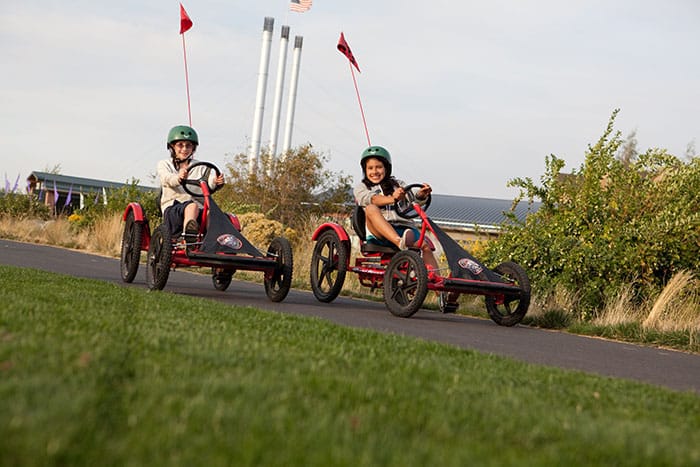 Our group events are
Perfect For
---
School Trips
Day Care Outings
Field Trips
Summer Camp Events
Sports Club Outings
Church Group Activities
Synagogue Activities
Summer School Outings
Non-Profit Events
Youth Group Events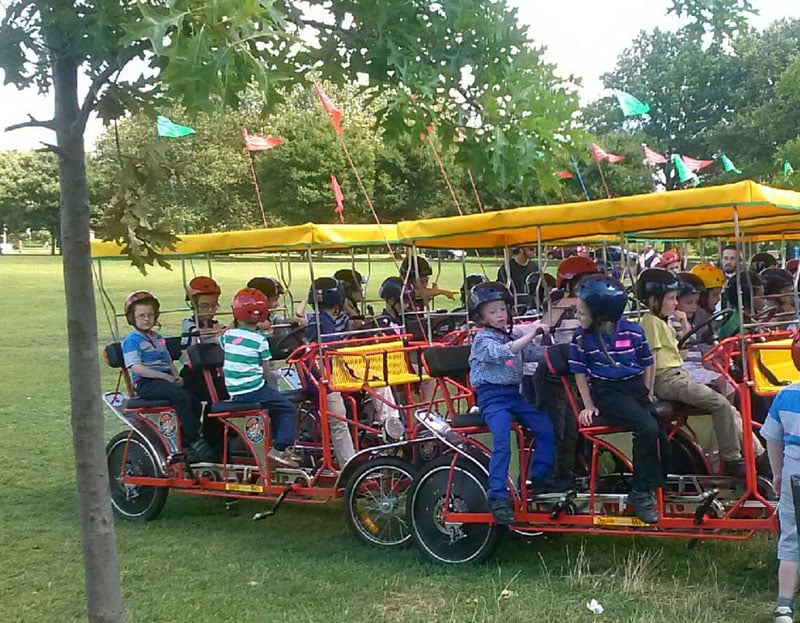 Surrey Scavenger Hunt
---
Whether your group is from work, school, or church, this adventure is always a favorite. The group that pedals together, stays together... of course that has a lot to do with the fact that everyone is riding the same bike. Our Surreys seat up to six people and an additional two small children in the front basket. We spice it up a bit by getting you into teams, setting up a course, adding a list of questions, clues, and riddles to be solved, and last but not least...IT'S A RACE! (Educational pieces can be added to the scavenger hunt upon request).
Duration: 1.5 Hours
Note: if your group finishes the scavenger hunt before the 2 hour mark, guests are welcome to enjoy hop-on-hop privileges for any of our cycles for the duration of the event.
Starting at $7 per rider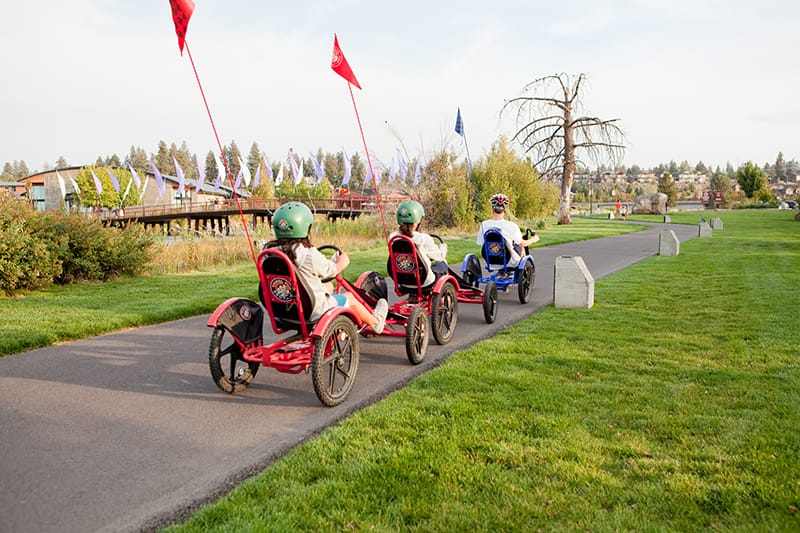 Biking Free-for-All
---
Free-For-Alls are great for releasing kid's energy with a non-structured format. This is great for school and camp groups that have riders of all abilities. It enables everyone to try any of the various types of traditional bikes and specialty cycles. Race along on a Deuce Coupe with a pal, grab five friends and take a Surrey for a spin, or enjoy a ride on a Beach Cruiser. We offer a wide variety of vehicles that seat 1-6 people. The best part is you can switch from product to product on a whim with this hop-on-hop-off structure.
Duration: 1.5 hours
Minimum of 15 people for this group rate
Starting at $7 per rider
Check out our
Client List
---
Local Schools
Summer Camps
Jewish Kids' Camps
Christian Kids' Camps
Little League
Girl Scouts
YMCA
After School Programs
Thank you for letting me go to the bike rental place. I had the time of my life! My favorite part was riding along the canal with my classmates and teacher.
Emma Rose, Student - Local School
Thank you for letting us rent the bikes. It was so much fun riding six person bikes around Indy. It was my personal favorite part of the day. Riding around the river was extremely beautiful.
Jude, Student - Local School
Thank you for letting my class and I rent your six person bikes. We had the most fun there than the rest of the field trip. I think we all bonded better during this trip more than we have in our classroom. We had so much fun! Thanks again.
Katie, Student - Local School
Thank you so much for allowing my students, their parents, and myself to come and rent your bikes. This was by far our favorite part of the whole field trip! We absolutely loved our 2 hour ride. This is something I will personally be back to take my children and husband on a ride. Thank you so much for allowing us to have a great ending to our field trip day.
Mrs. Kelli Monroe, Teacher - Local School
Our campers had an amazing time. And your staff crew were so helpful and accommodating! Thank you. The kids had a blast.
Mr. Rosen, Summer Camp Counselor