Back to All Press Release
Wheel Fun Rentals
Wheel Fun Rentals to Open Additional Bike and Specialty Cycle Rental Location in Flushing Meadows Corona Park at David Dinkins Circle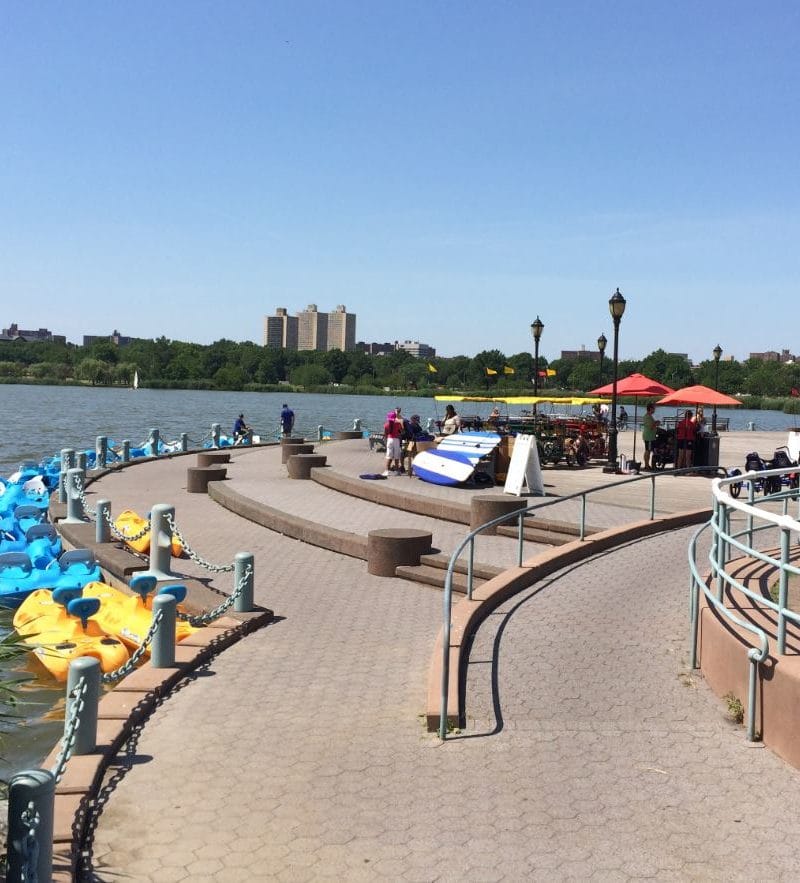 For Immediate Release:
April 29, 2016
Queens, NY- Wheel Fun Rentals is pleased to announce the opening of an additional bike and specialty cycle rental location in Flushing Meadows Corona Park. Conveniently located at David Dinkins Circle near the Mets-Willets Point Station, adventures can explore the park's multitude of biking paths, attractions, and trails. Wheel Fun Rentals is excited to bring a large selection of two, three, and four wheeled cycles to the northern part of the park. Doors officially open at this new location tomorrow Saturday April 30th, 2016.
The new David Dinkins Circle location will be Wheel Fun Rentals' second location within Flushing Meadows Corona Park; WFR first opened its doors in the park in 2014 renting boats and bikes on the southern side of the park at North Meadow Lake. Wheel Fun Rentals is the industry leader for recreational bike and boat rentals. Priding itself in going above the norm when it comes to rentals, the customer experience includes bikes that are seen by a mechanic daily, properly inflated tires for a smooth ride, handlebar and seat adjustments made specifically to fit each rider, and so much more. Extra items free of charge include a bike lock, map of the park, helmet, and tour bag to hold belongings.
Park goers will be delighted at the plethora of choices and convenience both locations provide. Wheel Fun Rentals fills this unique outdoor leisure niche by providing the perfect opportunity to have some quality time unplugged from the stresses in this fast paced world.
"We're excited to bring the proven Wheel Fun Rentals' brand to the northern side of this family-friendly park," said Sheena Walenta, Marketing Director at Wheel Fun Rentals. "Our North Meadow Lake location offers a great selection of two, three, and four wheel bikes and a myriad of boat options, but we're excited to expand bike rentals at a second location to better serve the families of Queens. We're looking forward to providing cycles to all residents and visitors alike who want to embark on a fun, active adventure! There's something for everyone, no matter what your age or fitness level. "
Surrey rentals start at $25.00 per hour and cruiser bike rentals are $10.00 per hour. For those feeling a bit more adventurous, half-day and full-day rental options are also available.
Enjoy two great locations this weekend with Wheel Fun Rentals at Flushing Meadows Corona Park!
NEW David Dinkin Circle
Meridian Road Queens, NY 11368
(929) 343-2366 – (805) 650-7770
North Meadow Lake
Meadow Lake Rd. W (at Ederle Terrace, on the North Side of Meadow Lake) Queens, NY 11368
(917) 231-5519 – (805) 650-7770
###
About Wheel Fun Rentals
Founded in 1987, Wheel Fun Rentals started with four-wheel Surrey cycles, evolved into specialty bike rentals and bike tours, and now offers recreational rentals of all kinds from more than 100 outlets in 16 states.  Specializing in unique bikes and tours, Wheel Fun Rentals has been offering clean, healthy family fun and affordable outdoor entertainment to more than 2.5 million customers annually from city and state parks, resorts, and retail outlets through corporate locations and franchised territories. For more information about Wheel Fun Rentals please visit www.wheelfunrentals.com or call 805-650-7770. Follow Wheel Fun Rentals: @WheelFunRentalsOfficial on Facebook, @WheelFunRentalsOfficial on Instagram, and @WheelFunRentals on Twitter.