Back to All News
SouthSouth Talk
Explore Point Ruston's New Waterfront Village in Tacoma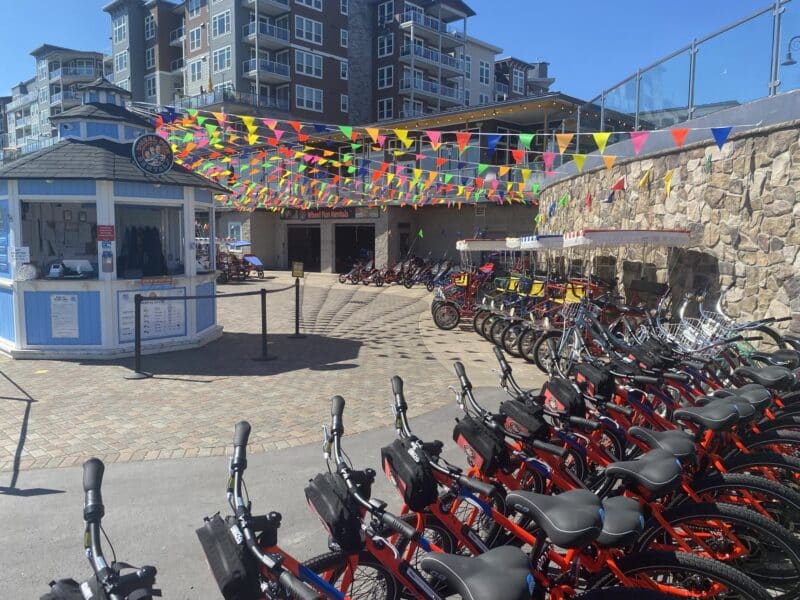 Warmer days are ahead for the beautiful Pacific Northwest, with no better time to explore new developments across the South Sound. Point Ruston has seen significant growth, now offering high-end entertainment, shopping, dining, and much more in addition to fantastic sights. Looking over Commencement Bay with views of Mount Rainier on a clear day, there is no better destination to get out and explore all the new exciting additions Point Ruston has to offer. Explore Point Ruston's new waterfront village in Tacoma for a fantastic Pacific Northwest outing.
Recreational Activities
As the weather warms up, Point Ruston is a wonderful destination for recreational activities. Enjoy bicycling, walking, running, and hiking, all easily accessible right at Point Ruston. No need to pack your own equipment. Wheel Fun Rentals is on-site, with a wide range of rentals available, from electric bikes to the double surrey, capable of holding six people for biking adventures along the waterfront. Simple, self-guided bike tours are also offered in a 3-4 hour guided tour of Ruston's sights and interest points. Embark on once-in-a-lifetime night rides after sunset to enhance your nightlife to the next level. Bring the kids to play at the seasonal spray park, conveniently located in The Grand Plaza, the centerpiece of Point Ruston, overlooking the water. Whatever your heart desires, there are many recreational activities to be enjoyed at Point Ruston.