Find out how to
Contact Us
If you have questions about our Tacoma location at Point Ruston, need assistance, or would like to let us know about your Wheel Fun Rentals experience, we're here to help! You can reach us by phone or email. We look forward to hearing from you!
Wheel Fun Rentals
Point Ruston
5115 Grand Loop
Below WildFin American Grill
Tacoma, Washington 98407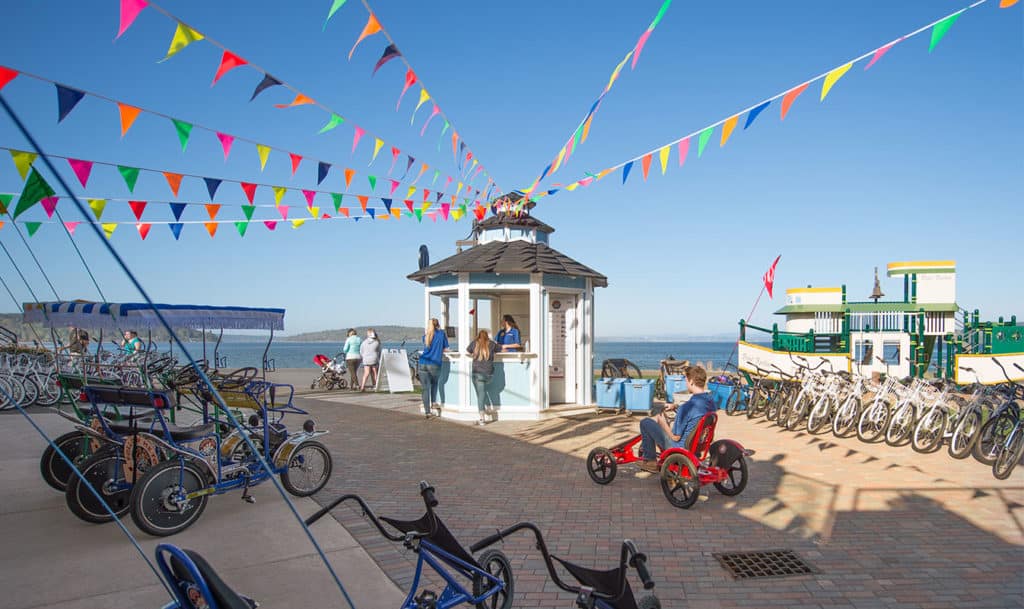 Hours of Operation
---
All hours are weather-permitting. Last rental goes out one hour before closing.
Hours

Mar 4 - Mar 31

SAT, SUN & HOLIDAYS: 10AM – SUNSET

Last Rental of the Day Goes Out at 06:23 pm this week.

Hours

Apr 1 - Apr 30

Sat, Sun & Holidays: 10am – Sunset

Hours

May 1 - May 26

Hours

May 27 - Aug 27

Hours

Aug 28 - Sep 4

Hours

Sep 5 - Sep 10

7 Days-a-Week: 10am – Sunset

Hours

Sep 11 - Oct 15

Sat, Sun & Holidays: 10am – Sunset

Hours

Oct 16, 2023 - March 1, 2024

Closed for the Season: Come visit us March 2, 2024!
Special
Directions
---
From I-5
– Take I-705 exit through downtown Tacoma –
– Follow onto Schuster Parkway –
– Stay left on Schuster Parkway to N Ruston Way 3 mi –
– Point Ruston will be on your right at 5005 Ruston Way –
From HWY 16
– Take the North HWY 163/Ruston exit –
– Turn right onto N Pearl St/WA-163 –
– Turn right at N 51st St and proceed on to Ruston Way –
– Point Ruston will be on your left at 5005 Ruston Way –
Click Here for Driving Instructions from your Current Location >
Special
PARKING INFO

Parking at Point Ruston is Free for the first hour.  Rent any item from Wheel Fun Rentals and get one additional hour of parking free with validation (for a total of 2 free hours.)  You must give your license plate number to the rental clerk, so be sure to write it down.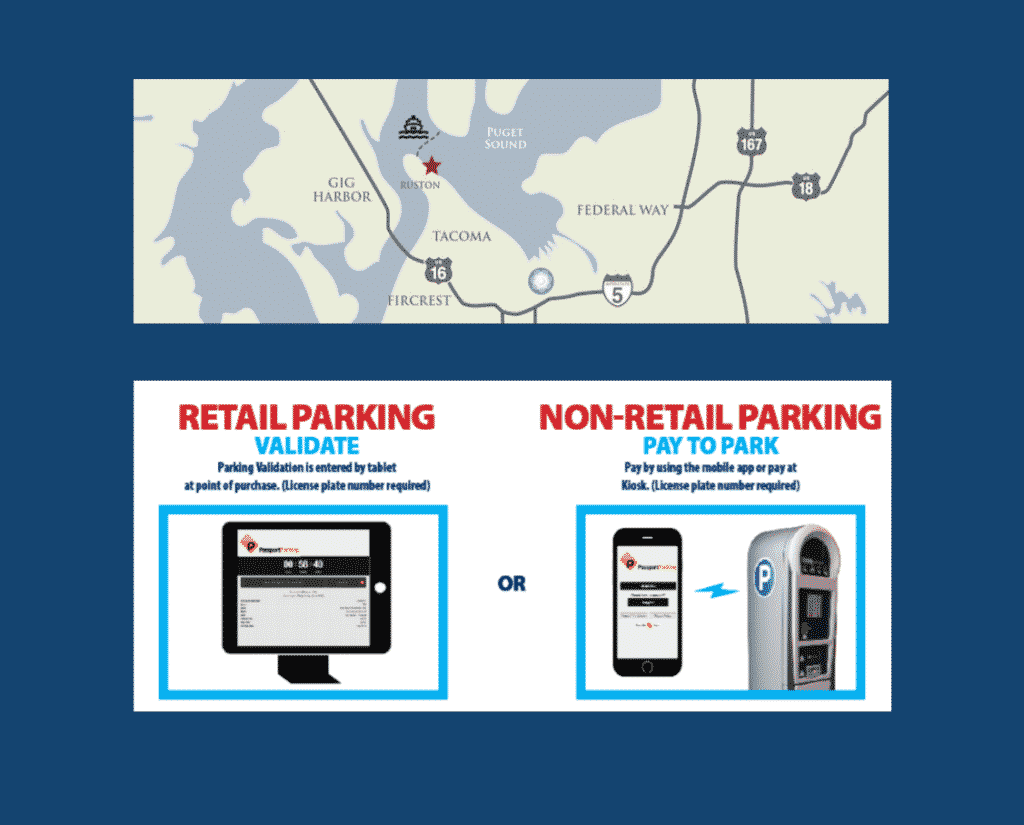 View Full Image
We're always looking for passionate, hard-working staff. Apply using our online application or send your resume to: seattlefunrentals@comcast.net