CLOSED FOR THE SEASON. COME VISIT US March 2, 2024!
VIEW HOURS
Start Your Adventure
Point Ruston Bike Tour
Our Self-Guided Bike Tour starts from our Point Ruston location beside Commencement Bay and takes riders along Puget Sound's water's edge and through Pierce County's largest urban park, Point Defiance Park. On your way, you will ride by monuments, natural wonders, and other points of interest like the Point Defiance Zoo and Aquarium! The self-guided bike tour is included free of charge with all half-day and full-day two-wheel bike rentals, including electric bikes!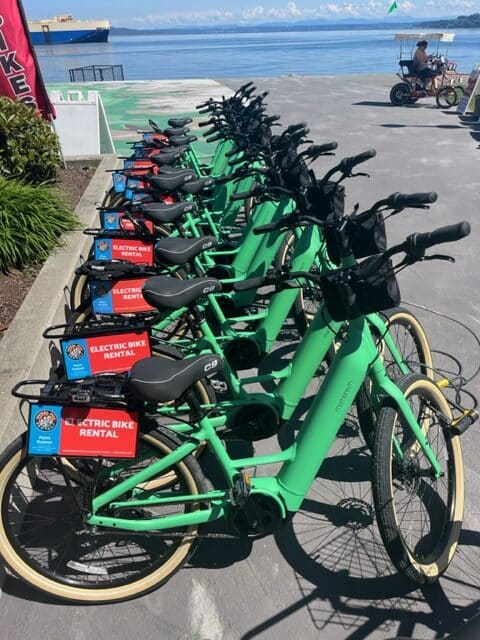 Self-Guided Bike Tour
Included free with half-day and full-day rentals, this self-guided bicycle tour of Point Ruston in Tacoma offers beautiful Pacific-Northwest views from beginning to end. Savor the crisp fresh air as you cruise down the Mile-Long Waterwalk, weave through the trees at Point Defiance Park, and take in the unbelievable sights along the way.
Approx. Time
3 - 4 hours total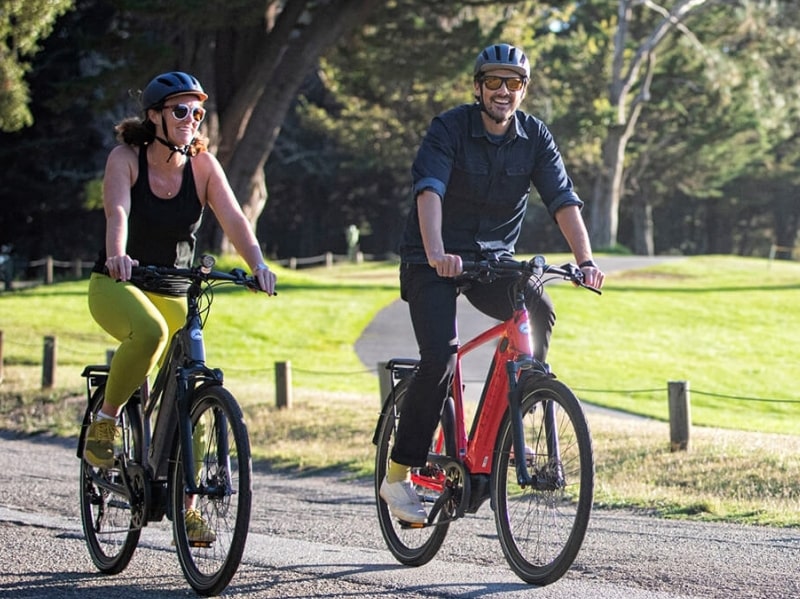 Self-Guided Bike Tour
Starting from our location in Point Ruston, and included FREE with half-day and full-day rentals, our self-guided e-bike tour takes you through the best of Point Defiance Park including the Duck Pond, Own Beach, the Point Ruston Historic Ferry, and more, all without breaking a sweat. Our electric bikes will do the work for you! Combined with gorgeous ocean views, you'll find plenty of opportunities to relax, see the sights, have a snack, and most importantly, have FUN!
Approx. Time
3 - 4 hours total