Back to All News
Travel Tacoma
How are you going to keep cool in the South Sound?
Summers in the South Puget Sound are among some of the most beautiful and mild in the country, but the forecasters say the coming days are going to test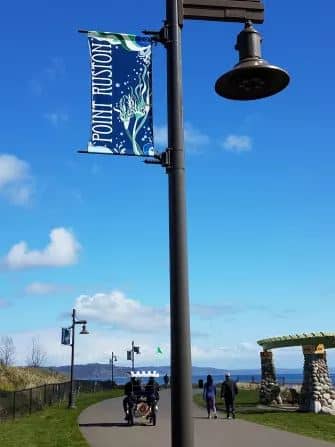 the integrity of thermometers all over the Pacific Northwest. Here are some specific Tacoma and Pierce County places and activities where you can try to stay cool and make some memories at the same time.
Rent a bicycle Surrey
The wind whipping through your hair as you cruise down the Ruston Way waterfront in your rented bicycle Surrey is surely enough to cool you down to a reasonable temperature and has the side benefit of giving you some portable shade. Wheel Fun Rentals at Point Ruston is your go-to shop.