Back to All News
The Maple Leopard
Pt. Ruston: Visit Tacoma's Trendiest New Neighborhood
One of  the best parts of exploring the Northwest, is checking out new areas that are close to home. Last summer I was reading  a local magazine, and saw 
Point Ruston.
 It's the trendiest, up and coming neighborhood in Tacoma.
I didn't waste any time making a visit. When I went, the community was just in the beginning stages. Since then, a lot of construction has taken place.The area is booming with new eateries, shops and condos. It is just so beautiful!
Point Ruston is in North Tacoma, and located down on the waterfront. It is my new and fav GO TO spot, I absolutely love it! We've had one of the warmest summers ever and so I spent many hours outside, hanging out here.
There are so many reasons why you should visit, but I narrowed it to a few – you will just have to go check it out for yourself!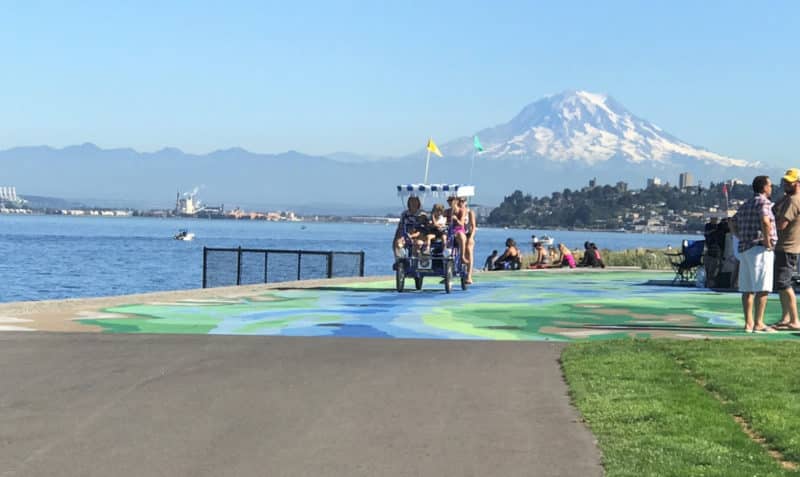 PARADISE VIEWS OF MT. RAINIER
I've lived in the Seattle area for 30 years, and have taken in many views of Rainier from around the area. In my opinion, this is the spot to see the stunning mountain scene.
Of course : we all know it rains cats and dogs in Seattle, ha,  so your window of opportunity to get a clear view is limited. This month is still a great time to catch it.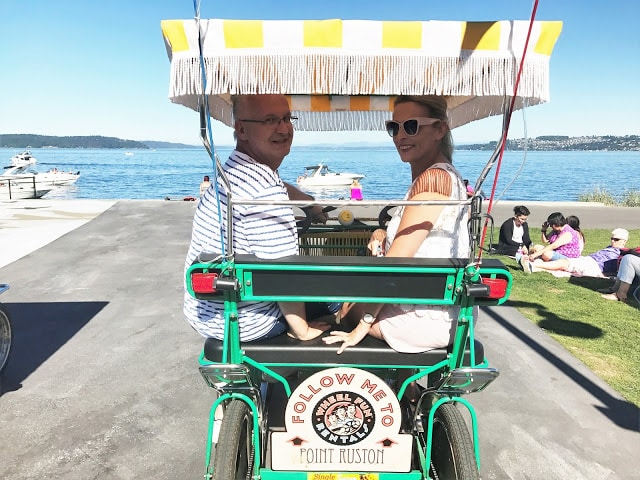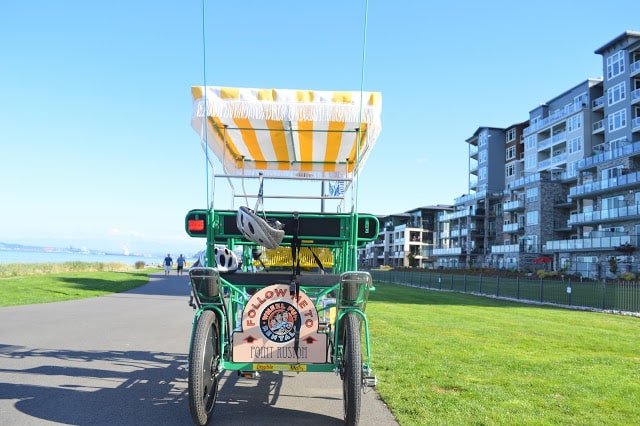 FAMILY FUN
Wheel Fun Rentals offers rides on cycles you won't soon forget. Everyone in the whole family, young and old can whiz around the sound! There are a variety of fabulous equipment for rent. We chose to rent a Surrey bike, which was as total blast!
If you are an outdoor enthusiast or just there for sight seeing- there is a cruiser to rent to meet your needs.  Choose from the fleet of tandem bikes, specialty cycles, quad sports, and kid's bikes. If you are a low rider there is a chopper waiting just for you.