Back to All News
425 Magazine
Staycation: Tacoma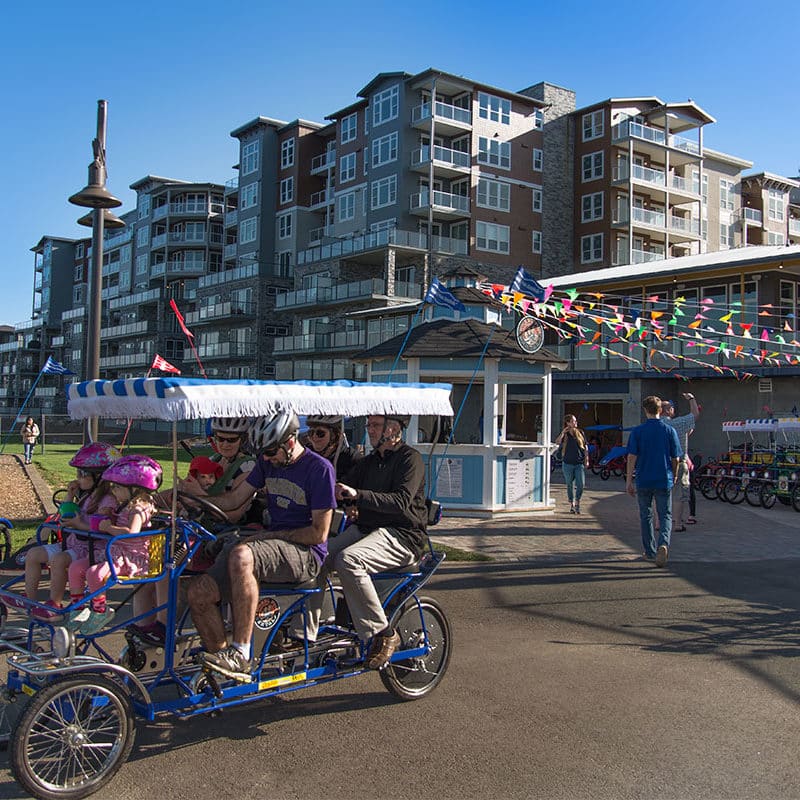 We've been saying it for a while now, but Tacoma isn't the city you knew 10 years ago. We've loved it for decades, but in the last several years, it's really blossomed. There's this wonderful harmony between its metropolitan downtown ­— packed with enviable restaurants, world-renowned art museums, artists, and shops — and green space that envelops the outer edges and pockets within the city, offering a reprieve from city life. Tacoma really is the best of both worlds. So, we've decided that it's time. It's time for you to fall in love with Tacoma, too. Or, if you never fancied it much, spend a weekend here and get to know it. We're certain it will surprise you.
Point Ruston is hopping. It's come a long way in the past 20 years, from the site of a defunct smelter to a revitalized cityscape complete with million-dollar residential property, retail, and recreation. Once the Silver Cloud Inn is open, visitors can eat, sleep, and play without ever having to repark their cars. 
Now that the weather has warmed up a bit, stop by Wheel Fun Rentals during the spring season, and cruise along the waterfront strip on one of its bikes. The little pedal-powered Surrey bike — which looks more like a vintage car on wheels — is super fun for families with small children or couples who want to cozy up and explore the bay with new eyes. Trust us on this: Go full tourist, and spring for a bike rental. You'll feel like a kid again as you race along the paved trail with your friends or family.