ELECTRIC BIKES
By Wheel Fun Rentals

It's time to pass on traditional beach cruisers and opt for something more fun! Whether you are on vacation, out with friends, exploring with a sweetheart, or just want to go for an adventure, our electric bike rentals in Long Beach are the perfect means to get you moving and having fun.
Wheel Fun Rentals electric bikes are lightweight and easy to ride. Specifically designed with comfort in mind, these bikes allow for easy up-right riding with very little pedal effort. You'll fly up hills of all kinds without even noticing you are on an incline – it's kind of like magic.
Power up and explore the area's beautiful beach and bike paths. With a max speed of 20mph and a range of 15-30 miles, you'll have plenty of new adventures ahead.
Each e-bike comes equipped with a handy display which allows you to view your speed, select your preferred rider mode, check battery life, and more.  It's never been easier to explore!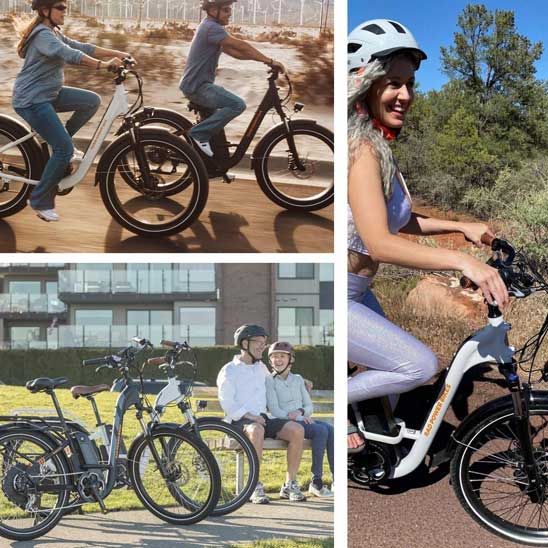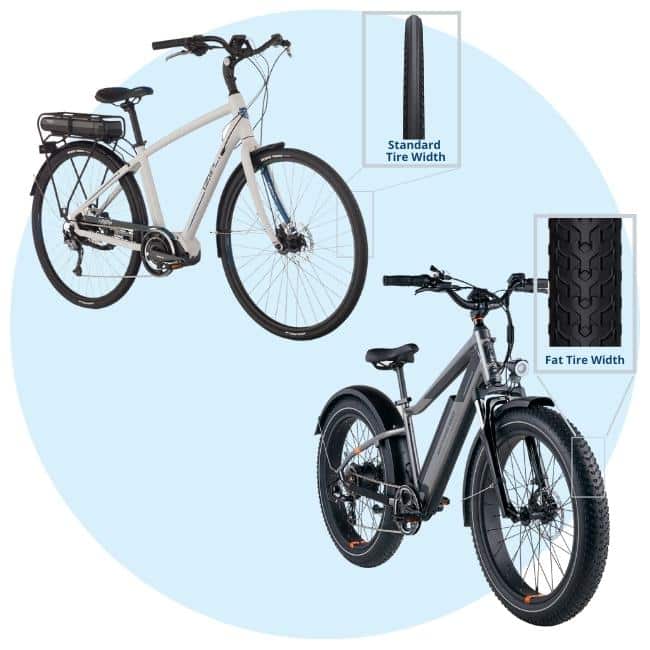 RIDER  SAFETY  &  ETIQUETTE
• Maintain safe speeds of under 10mph when near other cyclists and pedestrians. Be prepared to take evasive action or stop suddenly relating to vehicles, other riders, or pedestrians.
• When approaching slower riders, pass on their left hand side and verbally state "on your left" as you approach them to prevent incident.
With rider modes from eco, to normal, to high mode, you can choose to let the electric bike do most all of the work, or opt to get in a little workout while you pedal.  You can change modes with just one touch of a button.
No loud noises here. Our electric bikes are whisper quiet and don't sound much different than a normal multi-speed bike.
RENTAL RATES:
$20 – 1 Hour
$49 – Half Day (2-4 Hours)
$75 – Full Day (4 – 8 Hours. Bike must be returned prior to store closure time.)
Walk-ups are welcome, or you can also make a reservation online at the link below.  If you are looking to book a large event, please see our Groups page.
THINGS TO KNOW
At least one member of your rental party must be at least 18 years of age with a valid government-issued photo ID. Minimum age to ride an e-bike is 16 years old – California State law.

SELF GUIDED E-BIKE TOUR
You aren't a fan of traditional tours, but love to explore?  Same with us! That's why we created the electric bike self-guided bike tour! It's your adventure, on your own time.
There is no scheduled start time, no planning, and no rushing to meet a tour guide. Simply ask our staff about the self-guided bike tour when you arrive to pick up your electric bike rental.
We provide you with a comprehensive map of the area with turn by turn directions and fun points of interest to visit. It's all turn-key, done for you, ready for your adventure.  But of course you are always welcome to take detours, or opt to do just a portion of the route. If you fall in love with a particular shop, restaurant, or viewpoint, stay longer. It's your tour on your time. That's the beauty of it.  And best of all – it's included FREE with your half or full day rental!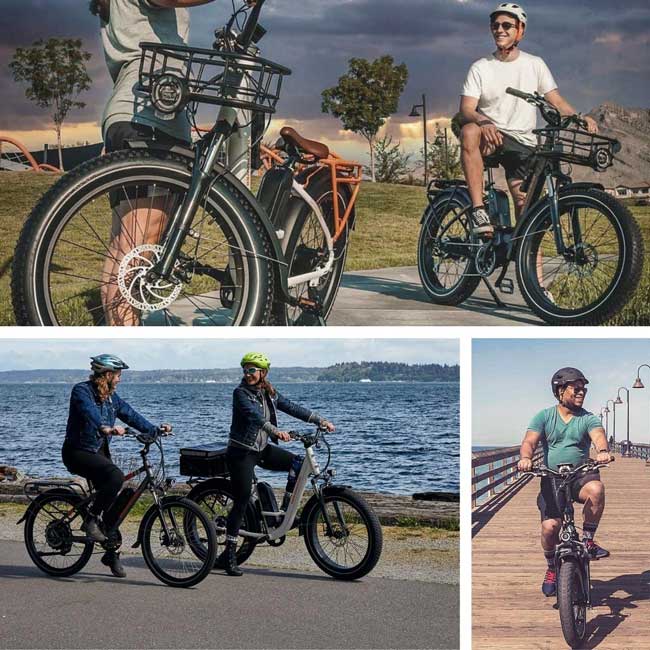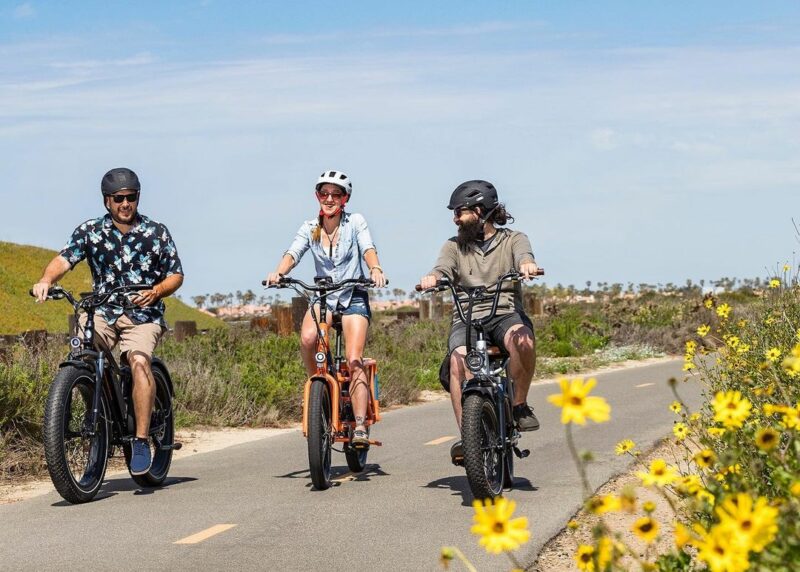 CONTACT US

Shoreline Village
429 Shoreline Village Drive, Suite G
Long Beach, California 90802
(562) 951-3857 or (805) 650-7770