Back to All News
Thrillist
19 Ways to Have Your Best Santa Barbara Trip Ever
19 Ways to Have Your Best Santa Barbara Trip Ever by Leila Najafi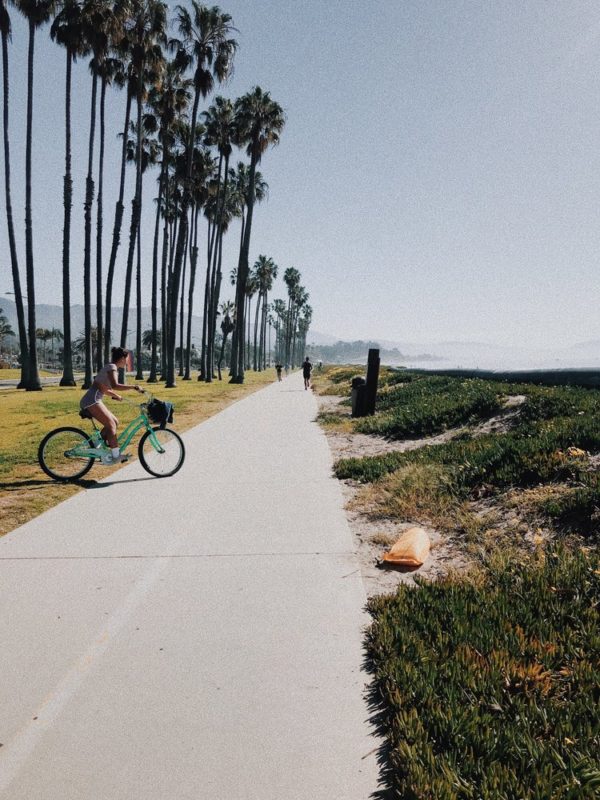 Santa Barbara has no shortage of delicious dining options, awesome activities, and spectacular sights to draw you in. Arrive in the Funk Zone via Amtrak's Pacific Surfliner, stroll down State Street while you enjoy a McConnell's Fine Ice Cream cone, end your day with a live performance at the Santa Barbara Bowl – and these are just a tiny portion of the fun experiences Santa Barbara has to offer!
Be sure to check out our Santa Barbara Wheel Fun Rentals location, where you can hop onto an iconic 4-wheeled Surrey with your whole group or explore the entire city on the seat of a cruiser bike.
12. Rent Bikes from Wheel Fun Rentals and Ride Along the Coastline
A bike ride along the coastline with palm tree-lined streets and a view of the Santa Ynez Mountains? Um, yes please. Wheel Fun has a huge selection, and is right on the beachfront.