Back to All News
Los Angeles Times
A Santa Barbara Weekend with the Kids: No Driving, No Whining, No Sunburn
A Santa Barbara Weekend with the Kids by Sharon Boorstin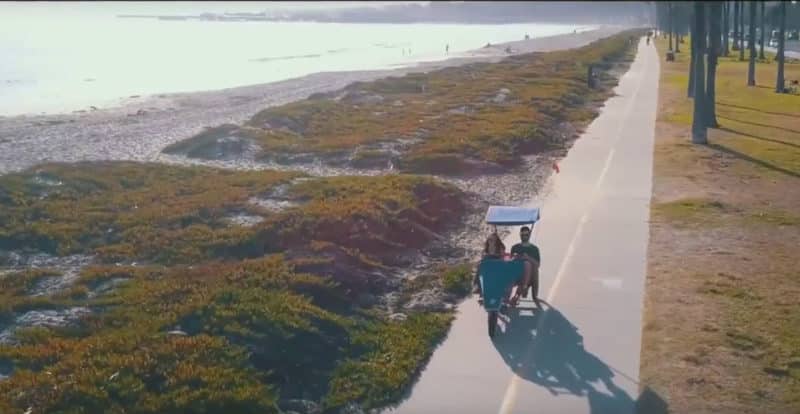 Although the summer months bring long, sunny days and warm weather to the city, Santa Barbara shines just as bright during the winter months. The art and science museums, the picturesque Santa Barbara Harbor, the endless list of restaurants and eateries – Santa Barbara is certainly more than just the beach!
As for a place to stay on your trip, Santa Barbara offers every style of lodging you could imagine. The Mason Beach Inn is just one of the adorable vintage hotels that line Cabrillo Boulevard (right down the street from our Mason Street location!), in addition to the slew of luxury resorts and budget-friendly motels in town.  When you get hungry, ride your bike down to Stearn's Wharf to visit the famous Brophy Bros. Clam Bar & Restaurant for their Oysters Rockefeller while you soak in the unbelievable view. It's also a quick ride over to Lucky Penny in the Funk Zone if you're looking for a unique gourmet experience.
Now for the activities that will be the highlight of your trip: The MOXI museum occupies an 18,000 square foot structure that resembles a sandcastle, and houses over 70 interactive exhibits. It's conveniently located in the center of the Downtown Beach area, the perfect distance to cruise over to on your electric bike. The Santa Barbara Maritime Museum is full of history and nautical relics and another excellent pitstop on your bike tour.
Everything Santa barbara has to offer is right at your fingertips when you rent a bicycle from our Wheel Fun Rentals Mason Street location! Visit us today to start your Santa Barbara adventure.