Back to All News
Santa Barbara News Press
Wheel Fun Rentals Santa Barbara Adds LED Illuminated Surrey Night Rides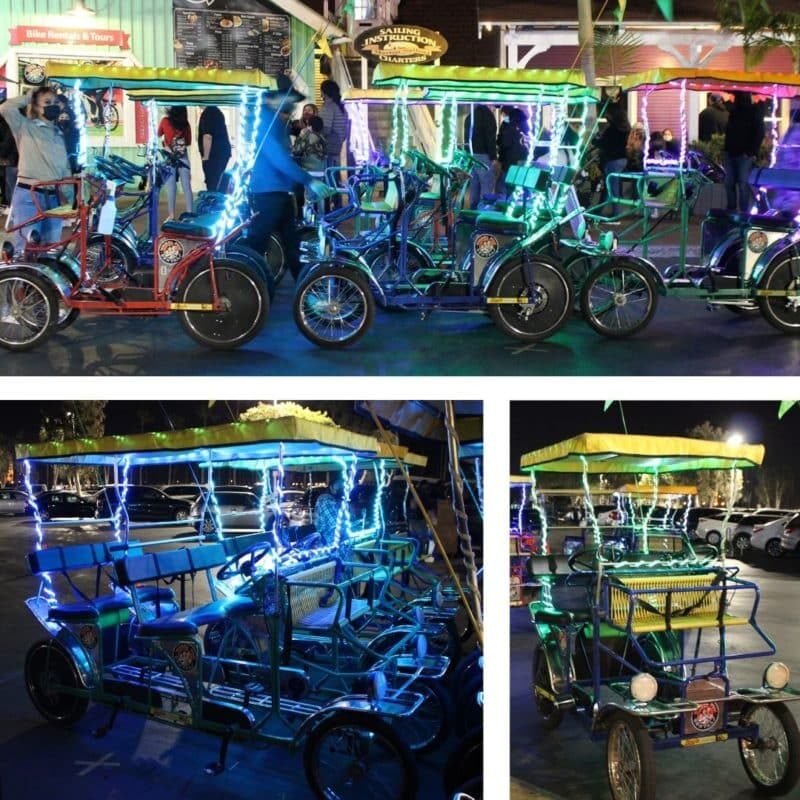 Wheel Fun Rentals is extending the hours at its 24 E. Mason St. location in Santa Barbara's Funk Zone to offer evening, LED-illuminated 4-wheel surrey rentals.
Wheel Fun Rentals' flagship Surrey Cycles feature colorful LED lights mounted onto the canopy and frame of the cycle, creating an experience meant to pair perfectly with the night sky.
"It's hard to believe the surreys could get even more exciting. We're always looking for fun new ways for guests to enjoy the waterfront and our products; and, lighting up the bikes really makes for an entirely new adventure," said Reggie Drew, owner and Operator of Wheel Fun Rentals.
Read Full Article on newspress.com >>