Back to All News
Daily Astorian
Miss Oregon Events Ahead in Seaside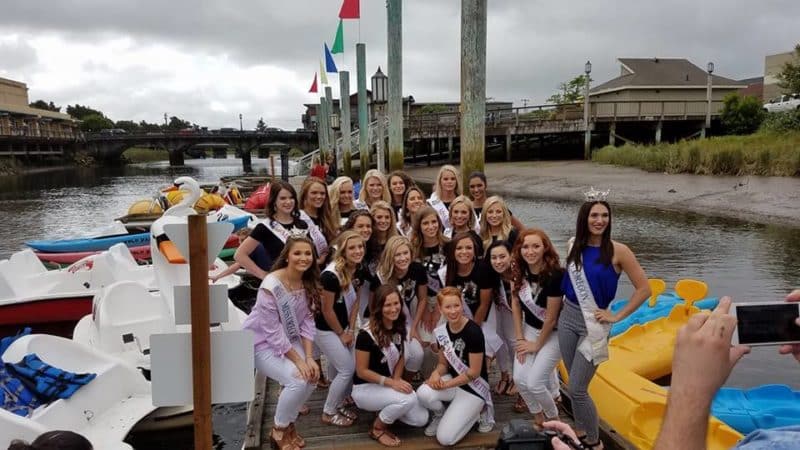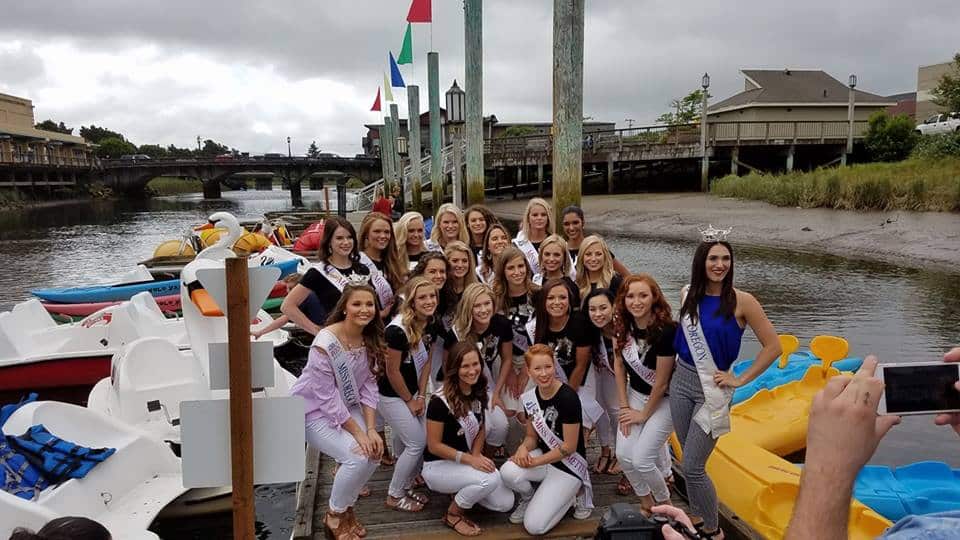 On Monday, Miss Oregon contestants kicked off a week of festivities at Wheel Fun Rentals with a surrey ride around Seaside. Monday's schedule offered an introductory visit to Seaside, with bike rides followed by lunch at Norma's and a visit to the arcade.
Forty-one young women from throughout Oregon will compete for the 2018 Oregon crowns within the Miss America system. With 17 teen contestants ages 13 to 17 vying for the role of Miss Oregon's Outstanding Teen 2018 and 24 Miss contestants ages 18 to 25, the competition hightlights the intelligence, talent, physical fitness and success of these young women. The week begins with three nights of preliminary competition starting Wednesday, June 27, followed by the finals competition on Saturday, June 30, where the top 10 contestants in both the Miss and Teen categories will compete for the crowns.
On Saturday, The Second Annual Crown Town 5K at Camp Rilea begins at 8 a.m., or view the Miss Oregon Parade down Broadway in Seaside starting at 2 p.m. that afternoon. This year marks the 71st annual Miss Oregon Scholarship Pageant.
The Miss Oregon Scholarship Foundation provides educational scholarships and opportunities for community service, capacity building and artistic expression for young women in the state. In 2017 the Miss Oregon Scholarship Program awarded more than $289,000 in scholarship grants and in-kind tuition scholarships.
View Full Article Here