Back to All News
The Daily Astorian
Uniontown Caboose Leaves for Seaside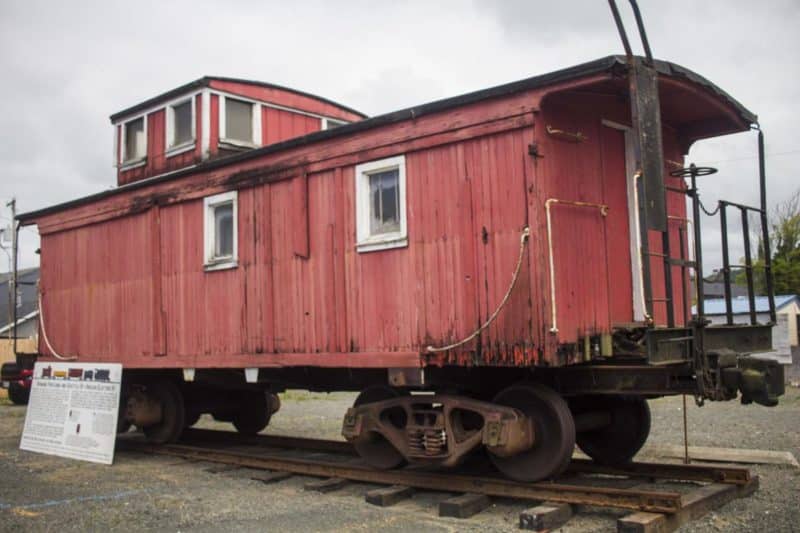 The 116-year-old caboose on display for decades in Astoria's Uniontown neighborhood has left for Seaside, where it will look over a miniature train set.
The Astoria Railroad Preservation Association sold the caboose, built in 1903 in Tacoma, Washington, to Patrick Duhachek, co-owner of Wheel Fun Rentals with his wife, Denise. The sale price was $1 and the moving costs of taking it from Hauer's Lawn Care & Equipment to Seaside.
The preservation association has worked for more than 30 years to restore the No. 21 Baldwin steam locomotive parked in a quonset hut in Uniontown.
"We mainly wanted to see it be kept and restored rather than rot away," Dan Hauer, a member of the association, said of the caboose. "All our efforts are going toward the steam locomotive itself."
The vintage caboose traveled between Portland and Eugene for the Oregon Electric Railway for nearly half a century before retiring in 1948. The preservation society acquired it from the Clatksanie City Park in the early 1990s.
Duhachek put the caboose on display along Holladay Drive next to his new garage.
"I have the kids train that's going to run around the building," he said. "We just thought it was kind of cool. We're going to get the little train down, and preserve" the caboose.
Duhachek is in search of artifacts appropriate to the caboose to display inside. He described himself as a train aficionado throughout most of his life.
"It just kind of makes you feel like you're 10 years old again," he said. "I grew up in Iowa, where the Chicago Northwestern runs right through town."
Read Full Article at the the Daily Astorian >>
Written by Edward Stratton