Liberty Bell
Known for its timeless message "Proclaim Liberty Throughout All the Land Unto All the Inhabitants thereof", the Liberty Bell was originally made in 1751. Throughout the years it has grown to symbolize independence, freedom, and a reminder of suffrage and slavery. The bell sits in the Liberty Bell Center for all to see.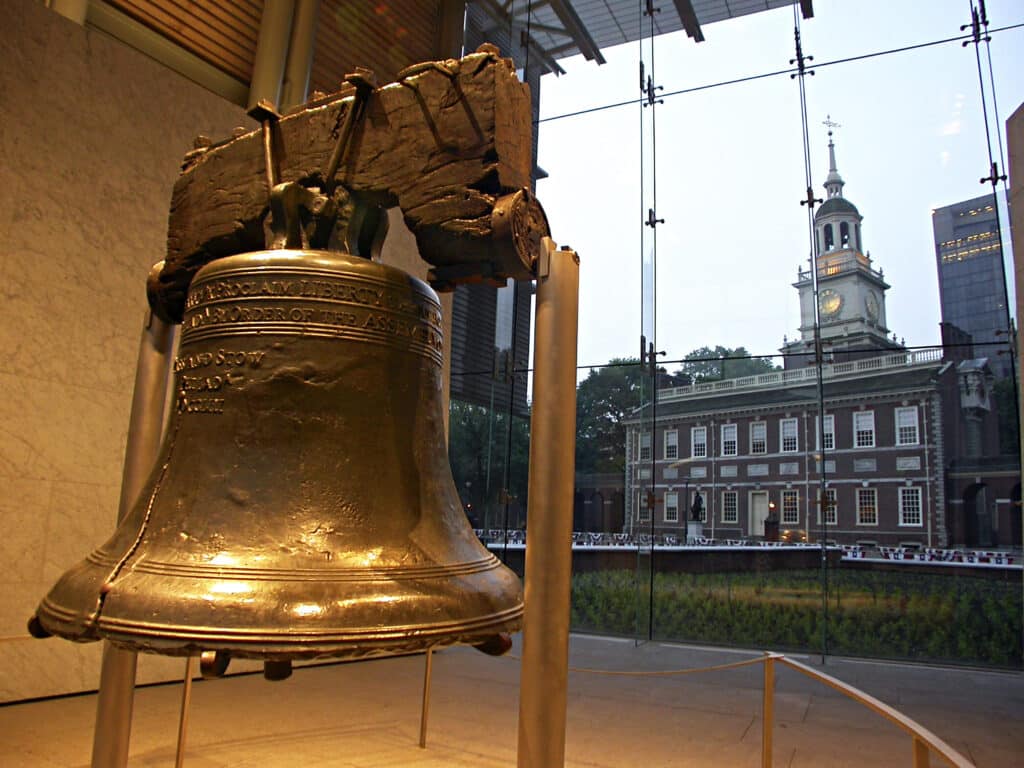 Betsy Ross House
The 18th-century house was the birthplace of the American Flag, and today the Betsy Ross House is decorated in period furnishing and included objects owned by Ross and her family.
The U.S. Mint
The Philadelphia Mint was the first US Mint built after the constitution was ratified. Approximately one million coins can be minted in 30 minutes, while the original Mint took three years to produce as much. Tours of the various staged of minting can be taken.