Back to All News
The Mom's Guide to Long Beach
The Mom's Guide to Long Beach
The Mom's Guide to Long Beach by Amelia Edelman for SheKnows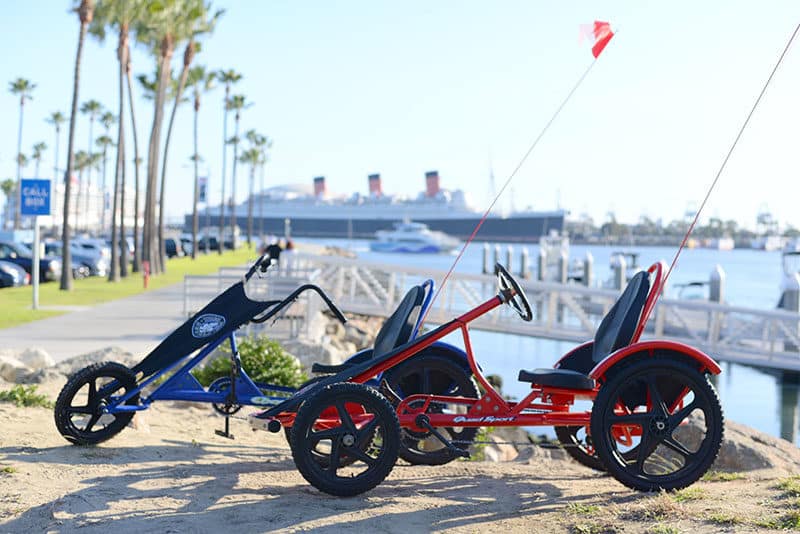 As traveling parents like me creep back out on the road with our kids in 2020, our priorities are worlds away from what they were when we were planning trips in 2019. Why? Because the pandemic isn't over, folks. The only reason travel is even at all feasible right now is just how many huge accommodations hotels, restaurants, and other local businesses have begun making to ensure safety, cleanliness and social distancing. And the little laid-back city of Long Beach, CA — 30 minutes from Los Angeles on a good day and with a population the size of Kansas City — is among the best of them.
Plus, cost-wise, accessibility-wise, and certainly traffic-wise, Long Beach has L.A. beat any day. So much so that whenever my son and I find ourselves in L.A. in the future, I'm pretty certain you'll find us leaving the North Hollywood family gathering early to head back to our rental in Long Beach. Why give up a good thing?
Where to Play
Another ideal outdoor activity for little ones to teens is bike rentals from Wheel Fun Rentals in Long Beach. You can nab a couple regular bikes, electric bikes, or a surrey to fit the whole fam. Cruise through Shoreline Village and more of the coastline, ogle at the kites, stop for ice cream…the beach is your oyster.
If you need some solo time and can leave the kids with a partner or co-traveler, escape to….Read Full Article >>