Back to All News
One Day in a City
One Day in Santa Barbara, California
One Day in Santa Barbara, California by Gina of One Day in a City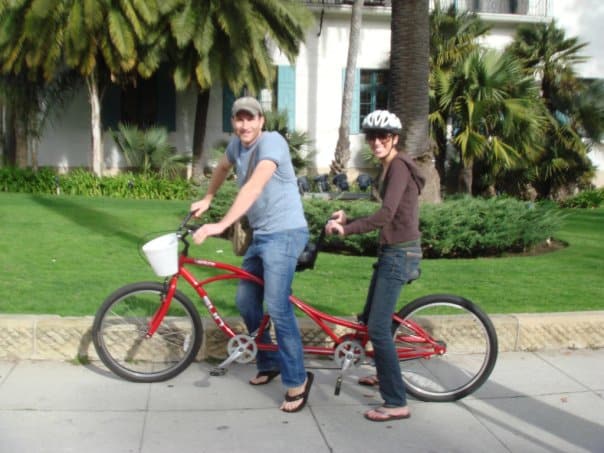 Is it possible to experience all of Santa Barbara in just one day? Not only is it possible – it's easier than ever with our new electric bikes! Try out the e-bike's pedal-assist feature, or stick to the classic cruiser and tandem bikes. 
As soon as you take off on your bike you'll find an infinite selection of eateries, wineries, breweries, shops, parks – the possibilities are endless!
What to Do During Your One Day in Santa Barbara
My most favorite activity when I have a day to spend in Santa Barbara is to rent a bicycle and ride along the boardwalk and State Street, plus all the oh-so-cute side streets off of State Street. If you're feeling romantic – or in my opinion, adventurous, as they are not so easy to maneuver – rent a bicycle built for two.
Yes, safety first with me. But I was wise to wear the helmet. Did you know the back rider has NO control over a tandem bicycle? None. And Tom is a crazy bike rider. I almost lost my flip-flops!
To rent a bike, check out Wheel Fun Rentals on Mason Street.