THINGS TO KNOW
There is an additional entrance fee to get into Eagle Creek Park.
Reservations are required and limited to 10 single kayaks and 5 double kayaks.
Age Requirements:

Single Kayak – 16 years of age or older. (Minors must be accompanied on the water by parent or guardian 18 years of age or older.)
Double Kayak – 6 years of age or older, and any minor must be accompanied on-board by parent or guardian 18yrs or older.

Due to safety protocols, and the overall experience for others guests, animals are not allowed on Guided Paddle Programs
Photos by Jeff Coates www.truenorth360photogallery.com
If you arrive 15 minutes late, you will not be permitted to participate in program.
Registrants must be present for the entire safety instructions/orientation to be eligible to participate in program.
General questions or inquiries please email ECO@317outfitters.com or call 317-327-7130 (leave message).
REFUND POLICY: To reschedule or request a refund please call us at 317-327-7130 (leave message) or email ECO@317outfitters.com. You must contact us by 8am the Friday prior to your tour time to cancel or reschedule. No refund or rescheduling will be processed if you fail to contact us in advance or miss your reservation time. However, if we have to cancel last minute due to weather or other unforeseen circumstance you will be notified immediately and have the right to a full refund or to reschedule.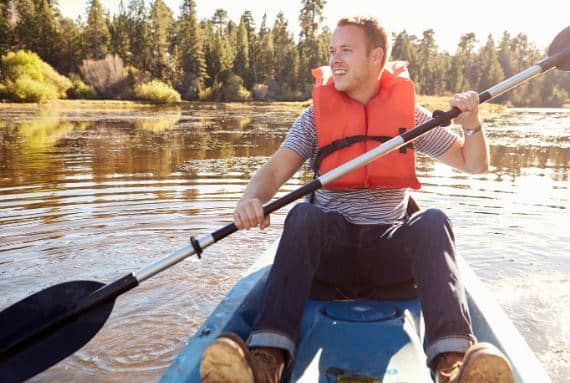 THINGS YOU'LL SEE
You'll see a variety of wild life, local flora and fauna, and so much for.
Our knowledgeable tour guide Jeff Coates will guide you near the wetlands, bird area, and so much more.
The sunset is the perfect time for a kayak excursion because the wildlife starts to come out and the area comes alive with breathtaking views and sounds.