Back to All News
The Seattle Times
Seaside is for fun like you remember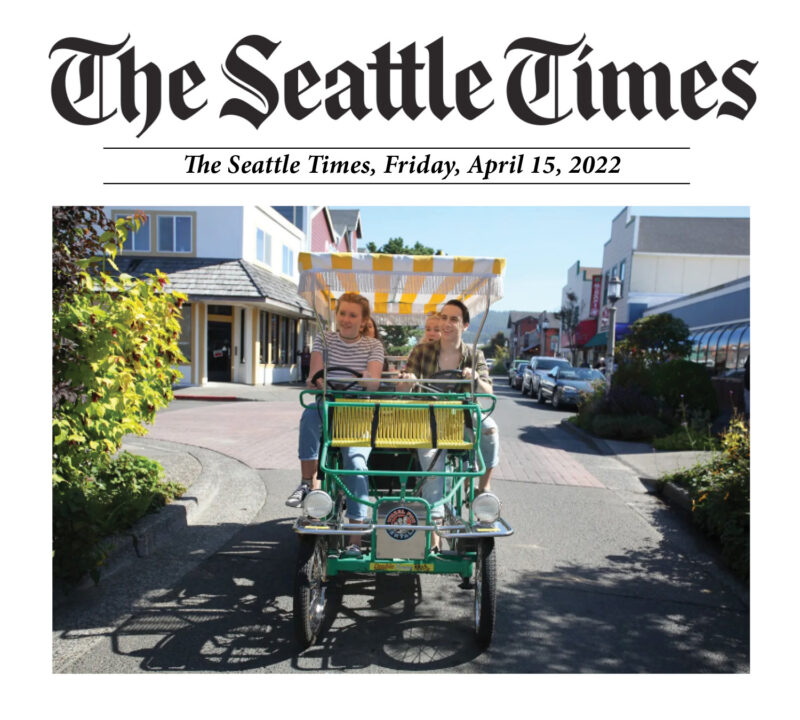 It's likely been a few years since you've tossed aside worries and enjoyed simply having fun on the beach. You remember that vacation experience — salt-air beachside walks and kite-flying, fresh-made fudge, mom 'n' pop shops, bumper car slams and slow sunsets caught from the sand.
Families seeking a return to sweet, sweet fun can go "Back to the Future" in Seaside, Oregon, not far from the Washington border on the Oregon Coast. All the classic beach town play 'n' stay hits are here, complemented by easy access to tax-free shopping, spectacular wild and historic spaces, and sand for miles. And a few modern surprises along the way. Here's how to Seaside for yourself.
Downtown Seaside
Downtown Seaside presents hundreds of fun options along streets great for slow cruising and people-watching. Most shops and restaurants cluster along and near Broadway, with hotels, inns, vacation homes and bed and breakfasts fanning outwards. More than 100 gardens dot the downtown area, and 64 flower baskets hang from lamp posts.
"I love how walkable Seaside is," says Kerri Lambert, a Seaside-based mom to two kids ages 10 and 14. "You can park your car at your hotel or in our free public parking lots and not have to get into your car again for most Seaside activities and dining."
Nearby Wheel Fun Rentals offers rentable surrey bikes built for two (or six, or nine) and kids' trailers and beach-ready deuce coupes. "The Swan Paddle Boats on the Necanicum River is a fun way to experience the waterway," Lambert says.